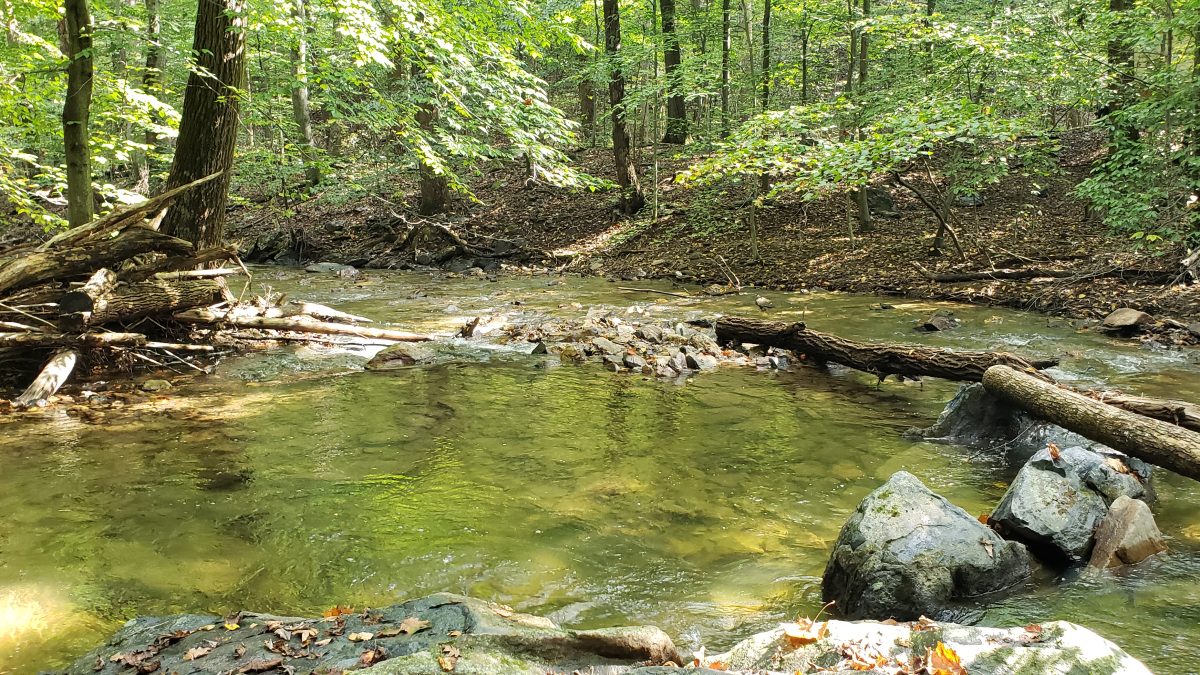 This is a post that I wasn't sure I was even going to share.
I am a very practical person and I like pragmatic and straightforward people, plans, and ideas.  The TV show Dragnet, which predates my time, had a fictional character, Sergeant Joe Friday. His line when interviewing a witness was, "Just the facts, Ma'am."   That's my preferred approach. No needless background story, no sensationalism, no speculation. Just give me the info.
But while a piece of what I'm going to share may be more existential, I thought there was benefit in doing so. And I have also provided what I think is a practical response in the face of the "what if's." So here goes.
Not long ago I had a dream that I was in a house surrounded on three sides by water. And in the dream, I was talking to a couple that I didn't know about our broken food system. And as I spoke, I opened the door of this house to see a huge wave go by us and break on the shore somewhere just out of my sight. I knew there were people in its path but could not see or hear their fate. Moments later, I looked up to see a second wave coming. This was a towering wall of water, far more massive than the previous. Again, it rushed past the house I was in, and while I could not see where it crashed, this time, I heard screams and shrieks.
And then I woke up.
I believe in light of ways the Lord has used dreams to speak to me in the past that this dream had significance. He was showing me a warning. That we are going to see heavy impact on our food supply, followed by a second wave far greater and more destructive.
That is more the existential side of what I wanted to share. Here is a little more tangible one. Last week. I had the opportunity to meet with the chief of staff of one of our state senators in his office at the Capitol. This chief of staff is former intelligence. There was a group of us gathered. And out of the blue, someone fired this question at him:
"Is economic collapse inevitable?"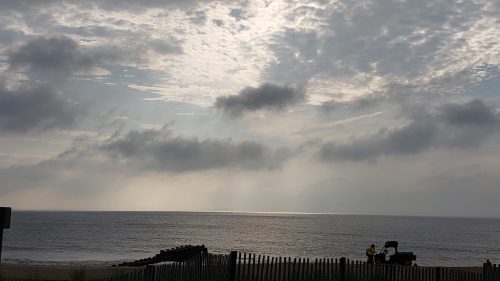 "Yes," he said.
"When?"
The chief of staff shook his head. "I don't know. I thought it was going to happen two years ago."
Now, the reality is, does he know any more than all the other pundits and economists out there who can't agree on whether it'll be a recession or a correction or a collapse, if you read various "expert" sites. There's a lot of talk right now about stagflation. Stagflation is inflation combined with a lack of economic growth, which is what this nation saw in the 1970s. And when you're talking about economic crises – or collapses – there is often panic punctuating a financial situation, so that human behavior is a driver.
So again, the only thing that is certain is that none of the experts agree. But what is particularly telling, is that none of the experts writing about the economy seem to be optimistic. We have deficit spending along with government policies that are deliberately stifling growth. So not many are expecting health and growth any time soon.
And for years now I've been pondering, how selfish are we as a nation- both sides of the political aisle – to burden our children with all this debt and keep kicking the problem down the field, all the while watching it grow larger?
But the point of this post is not to forecast doom and gloom. I do think it is prudent to pay attention when we get some warning signs concerning that which might impact our lives, our families, and our neighbors and not ignore them and go about business as usual.
And we really have not seen the full fallout of covid and the implications of our "leaders" forcing a global economy to a screeching halt in the name of protecting their citizens.
So I was just kind of thinking through different scenarios and I like to be very practical. If I knew that that economic devastation was just weeks away what would I do? Suppose I had knowledge that it was a year away? 
As I pondered this, for me personally, the answer is that I would probably continue to do much of the same things I am doing now. I'd incrementally take steps to be less reliant on broken systems such as government, education, and medical to take care of my needs. Growing more of my own food and purchasing more of the canned and dry goods that I already use that have a longer shelf life are both long and short term goals.  And I would get the word out to as many people as possible to encourage them to do the same, which is what I'm doing here.
Practically speaking, I know there are people out there who have very little wiggle room in their budget. Even after they cut out restaurants and entertainment, they still feel the squeeze. Especially with gas and food prices, for some people it is difficult to stock up on food when they pretty much live paycheck to paycheck.
So that brings me to another piece of this. And that is, the principle of having at least three streams of income flowing into your household is really important right now.
Whether you are a single person or you are married with a stay-at-home parent or you have two working parents, the safest place to be in any situation, but especially one of pending economic downturn, Is to have multiple channels of income. This might be two active and one passive means of income. It might be one person has a full-time job with a side hustle while the other stays at home with the children and has a more part-time gig. There might be any number of equations, but the idea is that there are three channels of income flowing into the household.
The term "passive income" is a phrase that I find a bit misleading, by the way. Every venture requires some initial effort and outlay, along with more upkeep than often anticipated. But when speaking of passive income here, we're talking about income which
requires minimal labor to earn and maintain; the IRS defines it as "income from a business in which the taxpayer does not materially participate." (Investopedia) We're often talking about rentals in this case.
Sometimes, when you do an online search of secondary income possibilities, you don't always find very practical or helpful ideas. Some of them require either a substantial time or income investment to gain footing and see results.
But everybody can do something. Maybe it's babysitting one or two days a week. Maybe you're handy and can do odd jobs. Maybe you're creative or crafty and can find a market to sell some of your creations.
I was chatting with someone after church and he told me that when he was a teenager, his sister got leukemia. And the way the family paid for her medical bills was by breeding white mice and selling them to pet stores. "Necessity is the mother of invention."
My cousin is an excellent seamstress and she mostly sews for fun. We were talking at Christmas, and I said, "Hey, why don't you find a local seamstress that is already in business and see if she needs some extra help from time to time. I have another friend who has her own sewing business and she can't keep up with the work she's given. That's a kind of job you can do in your own home, on your own time.
What about freelance graphic and editing and writing projects? Again, often these are undertakings you can do in your own home and on your own time.
Another friend of mine homeschools her three children while her husband does full time construction. She doesn't have much room in either her monetary or time budget, but she works a couple times a week helping some elderly people do light housekeeping.
Maybe you're into woodworking or upcycling materials into unique or practical art. What about photography? I have a friend who was an amateur photographer, never went to school for it. She did family photos, and then she was doing her first wedding, which led to more weddings. Now, she has as much business as she wants, when she wants.
Maybe you can tutor. Or give music lessons.
How about plant starts? What better way to make a little extra cash than by helping people in your community to get started growing berries and vegetables? Or what about compost? If you can develop quality compost you can get some good money for relatively little effort.
There's door dash and uber, and here in Lancaster County we have Amish taxi; a word of caution from friends who've done that: while you can make good money, it's also wear and tear on your vehicle. What about waiting on tables?  The restaurants in our area are begging for good staff. A friend of mine was at a local restaurant two weeks ago and she said there was an hour wait with every table in the place full.
How about pet sitting? Along with that, I know a common challenge of ours and our farmer friends is finding good help when we want to get away. You can ask your local feed and seed if they'll let you leave a printed advertisement for your services on their board. Or, you could ask your vet or if you know someone involved in animal rescue, you might talk with them. I've a friend who's a vet tech and she is always in demand for pet sitting.  

Maybe you make soap or a specialty food item or perhaps you have custom made pet items but you don't have the money to invest in a brick and mortar store to sell them. Is there a local farmer's market or market house where you can share space with other vendors for a nominal rate?
Think about what the needs are of people you know and how you might meet them. What are your own needs that you'd give money toward meeting if you could spare it?
A sobering lesson from the last two years is that no industry is job-proof. If something were to happen and your job was no more, it would be a relief to realize that you still had some other sources of income flowing into your household. You might think, "Well, if my main job were to go, I couldn't live off the supplemental income from a side hustle."  Perhaps not. But you would have a foot in the door somewhere else with the possibility of increasing your work there so that you would have something going on while you looked for another opportunity.
Well, I hope this has gotten your wheels turning a bit. Don't know where to start. "If any of you lacks wisdom, you should ask God, who gives generously to all without finding fault, and it will be given to you.
" That's James 1:5. Just ask!
Happy homesteading, friends. Until next time.