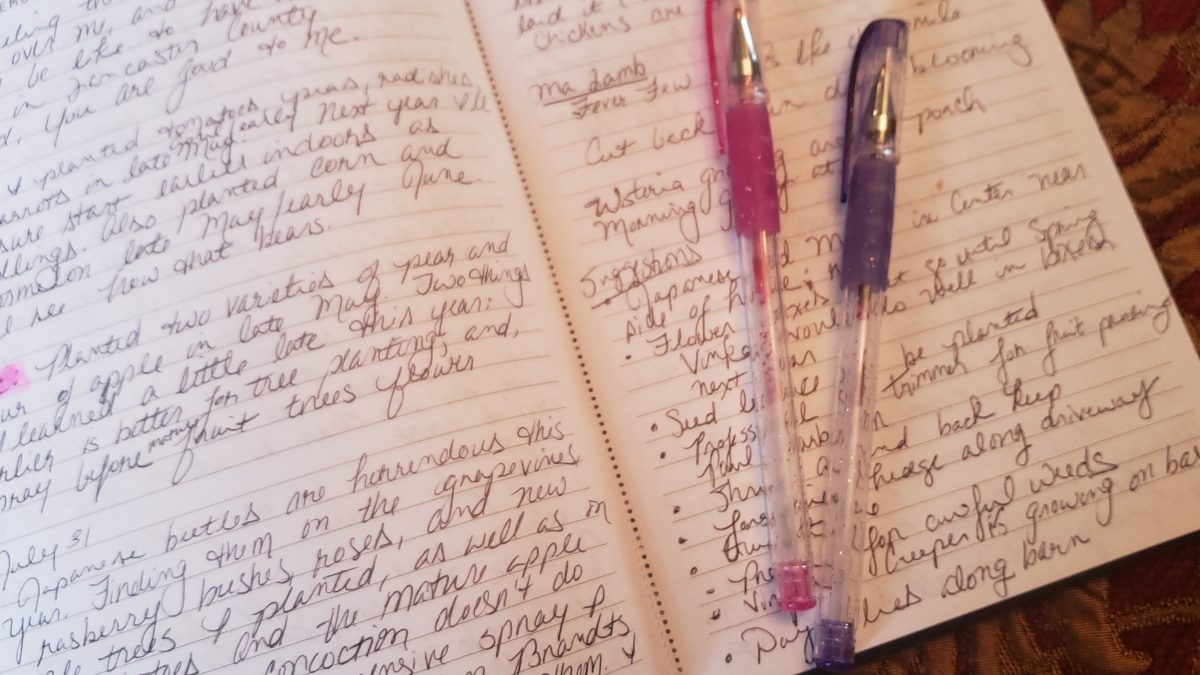 If you want to maximize your time and the use of your land, keeping a homesteading journal is a terrific tool in your belt.  Whether you prefer the old-fashioned, hand-written kind, or an online journal with alerts to help remind you of key dates, organization is the key.
Possible uses of the homesteading journal are to record and later refer to:
What you planted this year
When did you plant it and where?
What was fruitful/What was not?
Notes on pruning and trimming of trees and berry bushes
Notes on fertilizing
Reminders of when to start seedlings indoors
What to plant more of and what to eliminate
General notes on species of trees, shrubs, and flowers on the property
Breeds of pullets and when they started laying
Notes on livestock and habits
You may also wish to record purchases and sales related to your property, such as the outlay of money for seeds, trees, and bare root plants, as well as sales of eggs and produce. The same applies of course to feed, fencing, and veterinary care of livestock and their sale.
If you are blessed to know someone who owns a greenhouse, it is a huge help to get their knowledge on identifying plants around your property and their uses and care, as well as professional suggestions for the layout of flower beds and the planting of new trees. Taking notes from their counsel will help you plan for the upcoming seasons.
What else do you find helpful to record regarding your property and its use?